Moving Your Niche Job Board to Careerleaf
Switch from Workopolis in 3 Steps:

Contact us today to book a needs analysis conversation

Participate in the analysis and send us your logo, colours, and job categories. We'll set up your new Careerleaf-powered job site.

Your branded, mobile-friendly job site is launched in 15 days or less! You continue to serve your community and customers without missing a beat.
Once we've ensured the continuity of your job board business, we'll schedule a complimentary walk-through to introduce you to all the added benefits you get with your new Careerleaf-powered site.
Talk To Us Today


Call us now to discuss the details of a Careerleaf-powered niche job board
.
(416) 551-8391
Now What?
What does Indeed Buying Workopolis Mean for Niche Network Job Boards?
Indeed.com's parent company, Recruit Holdings, has announced the acquisition of Canadian job board Workopolis.com.
Indeed has passed on continuing to serve the Workopolis Niche Network and its job boards are now faced with the ultimatum of being either shut down or being handed over to a European company whose North American presence is not sufficient to replace the services previously provided to them by Workopolis.
Your Niche Network job board has served its membership with integrity, connecting your diverse and skilled professionals with niche industry employers. Careerleaf wants to help you continue that service which helps to sustain your organization.
Alternatives for Workopolis Niche Network Job Boards

One of the biggest differences for a Niche Network job board transitioning to Careerleaf is having greater control and ownership over your job board data and revenues. Careerleaf will work to protect the data rights of Niche Network job boards by helping to recover data from the Workopolis/Brainhunter platform, storing and converting it as needed.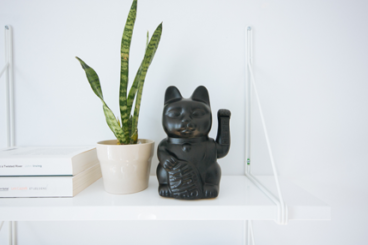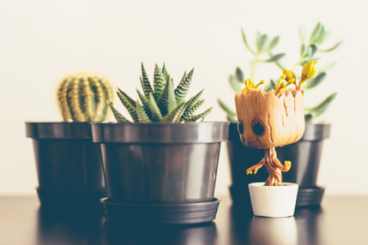 Inconsistent Mobile Experiences with Workopolis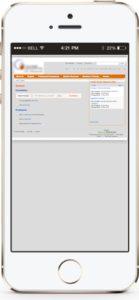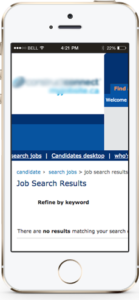 Careerleaf is Built to be Mobile-Responsive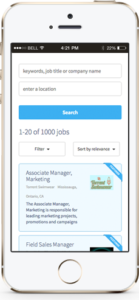 Share Data Ownership with Workopolis and Indeed
Your job board's database is not your own, splitting or forfeiting any ownership to Workopolis or Indeed
Own Your Own Data with Careerleaf
We don't leverage your data to compete with you directly, with Careerleaf you maintain ownership of your candidate and customer data. It's your platform, not ours.

Your Users' Loyalty is Divided Between You and Indeed/Workopolis
Your customers and candidates may confuse you with your publishing network partner, and may directly use their services instead of yours.
Direct Relationships with Your Candidates and Customers
Your employers and job seekers likely won't ever hear of "Careerleaf", because they use your job board, and Careerleaf isn't interested in luring them away from you.

Split Revenue with Workopolis/Indeed
Your job board's revenue is always reduced thanks to a revenue-sharing model that works to cap your profit.
Predictable Flat Fees with Careerleaf
Careerleaf lets you choose a subscription price that provides you with stability and the room you need to grow revenue.

Inconsistent & Shared Branding
When partnered with Workopolis/Indeed, someone else's brand competes with and sometimes replaces yours.
Your Brand Showcased, Not Ours
With Careerleaf, you and your brand get to take credit and take centre stage.

Work with International Service Providers
Work with American and other International service providers when partnered with Workopolis/Indeed.
Stay Local and Canadian
Hosted in Canada, Careerleaf takes care of the technology and lets you take the credit.
Careerleaf also offers these important features for associations:
Restricted access to job content (optional)

Members-only registration

Single Sign-On Integrations

Multiple ways to generate non-dues revenue

Job search tools for candidates

Advanced hiring tools for employers

Integrated content management and marketing tools to promote your job board
TALK TO CAREERLEAF
If you're looking for a job board solution that adds value for members and industry partners, get in touch with us. You can request more information for a personalized demo, or have us call you for a quick chat.