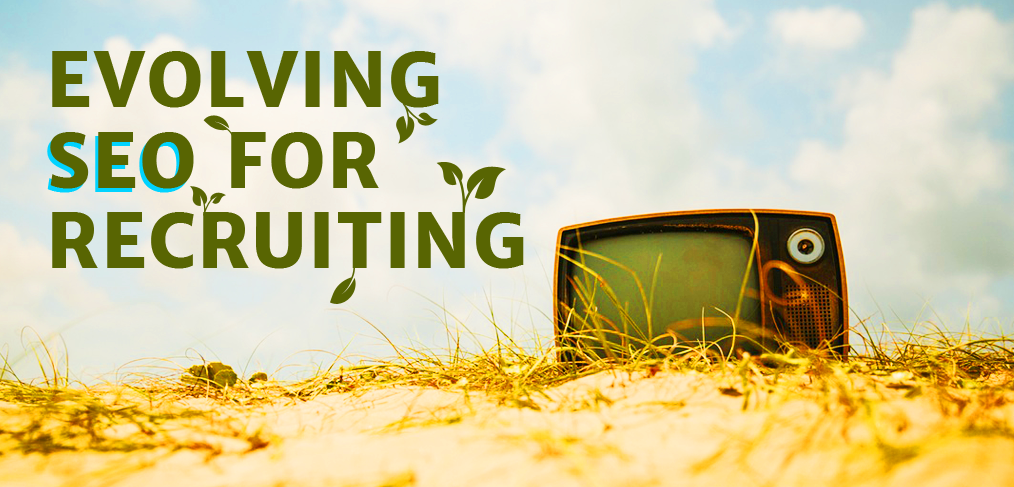 Evolving SEO for Recruitment
You survived Mobilegeddon.
Emerging from the post-apocalyptic wreckage of the last Google search algorithm update, you stand tall and proud, with a mobile-friendly recruiting website that can be found and easily accessed by candidates.
But what's that? Something strange and unknown moves on the horizon in the distance. You squint, but can't quite make it out. And then in a flash, it's right before you!
Frozen in terror, you don't know what to do next! It's…it's…
It's another Google Search Algorithm Update!
But it's cool. It's not scary, and here's why: The secret about Google and other search engines' continuing changes to their search algorithms is that they're designed to make searching better, to deliver search results for what people are actually looking for.
More and more people are using mobile devices to search and browse the web, so it made sense to shift to ranking mobile-friendly websites higher than their older, less-flexible counterparts. Hence, "Mobilegeddon".
So, what do you do?
You make a habit of keeping up to date with the changes. Follow best practices. Cover your bases. Create and publish the amazing content that your target audience (of candidates, employers, and so on) is searching for. Do your research. Write. Publish. Market. Use social media. Reach out beyond your website and get seen in other places, be heard, become a known entity. Have a good website that people stay on, that serves visitors' needs.
Same old, same old.
Some things will change. Meta keywords aren't a thing anymore, really. Let them go. Focus elsewhere.
SEO evolves. It changes. Some people do "spring cleaning" once a year, and tackle the housekeeping chores that they've put off or only need to be done once in a while. Make SEO a part of your spring cleaning routine, a few times a year. Assess where you are, research what you can change for the better. Cover your bases.
That's one thing the team at Careerleaf has been doing over the past couple weeks – making sure our software arms our customers with recruiting websites that make Search Engine Optimization less of a technical headache, and instead just a natural part of their overall marketing efforts.
SEO for recruiting websites isn't a problem so long as you make room to evolve with what the future may bring.