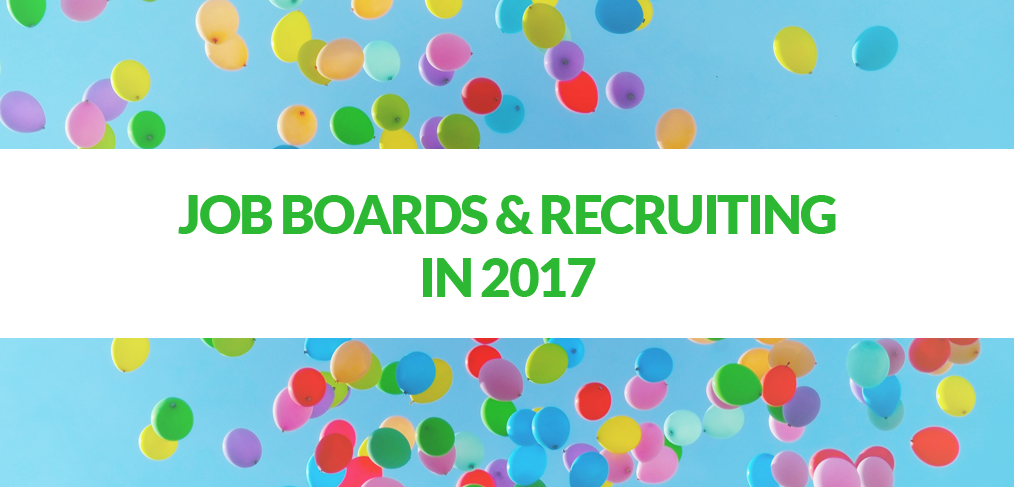 Job Boards and Recruiting in 2017
Yep, it's that time of the year again! With December brings the prospect of a brand new year and predictions about the ever-evolving recruiting industry.
So what does the future hold in store for us in 2017?
Mobile, mobile, mobile!
Yeah, yeah, it's been on similar lists for the past several years, but here it is again. It was only four years ago that 90% of Fortune 500 companies did not have mobile-friendly careers pages. That number has improved since there, but there is still a good number of large companies whose online recruiting tactics haven't kept up with technology. And if they're having trouble keeping up, small and medium size businesses are facing the same challenge, especially if their web presence predates the iPhone.
Employer Branding
LinkedIn's annual Global Recruiting Trends report cites employer branding as something 80% of talent leaders say employer branding makes a big impact on their hiring, and it's an area where most wish they could spend more of their budget. Interestingly, 40% of those surveyed also cite job boards as part of their employer branding strategy.
Humans vs Robots
Automation and artificial intelligence continue to hover over the future of recruiting, but we simultaneously see the importance and value of communication and a human touch, especially when it comes to candidate experience. AI might start integration with recruitment technology appearing in the form of chatbots and improved search.
What Job Boards Should Know:
For small and medium-sized businesses who may not have the budget or resources to support their own careers page or applicant tracking system, a mobile-friendly job board with employer branding options and candidate management can be extremely valuable. Job boards can play a key role in providing mobile-friendly solutions for recruiting and employer branding.
Job boards should look for ways to help your customers showcase their brand as an employer. Employers can get more value from using your board when they can advertise their employer brand as well as their current openings.
Showcasing your mobile-friendly job seeker experience to customers is important for job boards. Let employers and recruiters know they aren't excluding candidates on mobile when they use your job board.
2017 doesn't sound all that radical – mobile experience and employer branding are old themes, but they continue to be important, and many businesses have yet to adopt them. Automation and artificial intelligence are making their way into the recruiting landscape, but it isn't quite looking like Westworld yet.
That being said, job boards should keep their eyes and ears open for trends and changes in technology, while still playing a key role in providing mobile-friendly solutions for recruiting and employer branding.