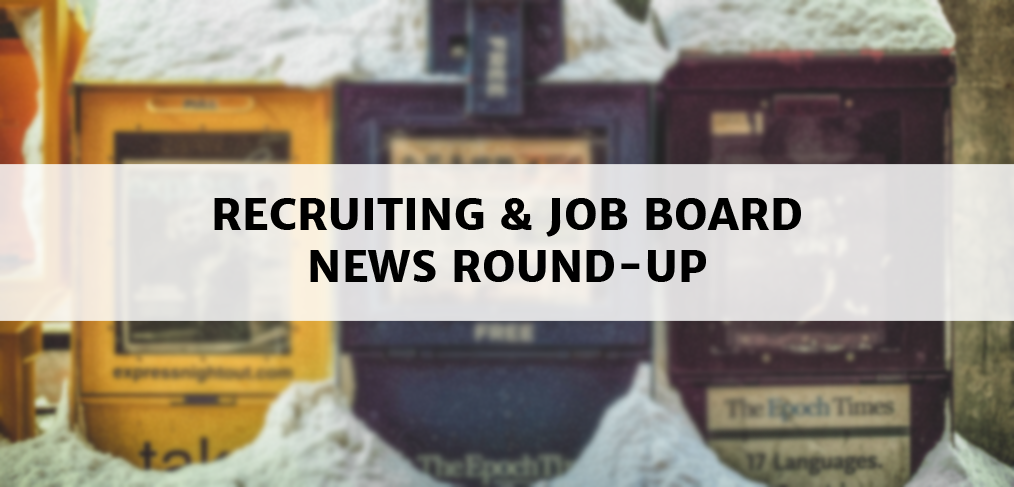 Recruiting & Job Board News Round-Up
January is almost over and it seemed like a good time to have a look around at what people in the recruiting and job board industry are talking about right now.
Recruiting Conferences
The Job Board Doctor has a nice round-up of events and conferences relating to recruiting, job boards, and HR technology. If you plan to attend one of these events, it's an opportunity to network, learn from peers and experts, get excited and inspired about your own projects.
The events listed include events by ERE, TAtech, SHRM, JobG8 and more. See the full list here.
Job Board Business Models
An article on BizCommunity discusses the variety of business models that job boards and recruiting platforms have used in recent years.
The hybrid is a job board that has crept up the recruitment value chain and started to offer services more akin to a recruitment consultant. There is a "guaranteed response" offering and a "CV screening service", allowing the employer to be confident that they'll receive a good ROI for their recruitment spend.

There are some examples of job boards moving in this direction but challenges remain about being a neutral partner to other recruitment consultants and having the right skills within the business to perform those services.
It hits on a number of issues we've discussed here on the Careerleaf blog, including the concept of a hybrid recruiting job board.
Industry News
SearchEase job board software has apparently shut down, though it doesn't seem like there is a lot of information as to what happened. There is a brief farewell message on their site:
SearchEase has closed its doors. Thanks to all of our customers over the last 18 years. A special thanks to all of our exemplary employees who made it a great company for so many years!
When any service provider shuts down, it can be difficult for customers to transition, but we hope SearchEase customers are exploring their options.
Defining Candidate Experience
Kevin Wheeler on ERE.net takes on candidate experience and asks the recruiting industry to start being specific about what it means when it talks about candidate engagement, candidate experience, and quality of hire.
If recruiters and our profession ever hope to taken seriously, we must become more scientific and disciplined in what we focus on. We need measurable definitions, large samples of data, useful metrics, and longitudinal studies to support our claims. Today we do not have that.
They're valid questions, and whether or not objective, scientifically-sound statistics are available at the moment, it's worth it for recruiters and job boards to ask the same of the people they work with. As a bridge between employers and candidates, job boards and recruiting platforms are in a good position to ask their customers and job seekers how they define these sometimes ambiguous measurements.