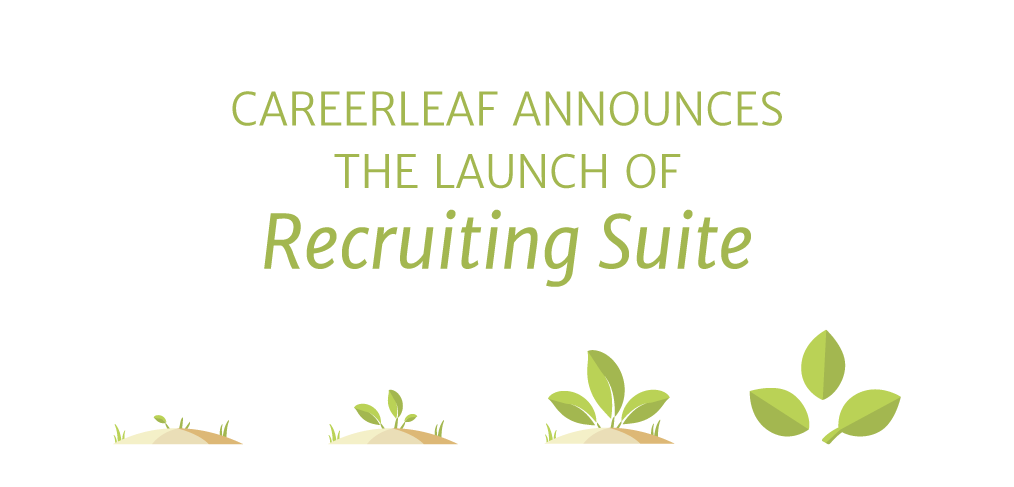 Summer is unofficially over…and Recruiting Suite Beta is live!
Hey Careerleaf blog readers,
As many of you know, Labour Day was this past Monday, and it was hot – at least for us in Toronto. It is the unofficial end of summer – its last hurrah – and as such, our team and families spent a lot of time cooking and eating outside, swimming in lakes, fishing, or on a patio with a frosty beverage.
Between the shortened workweek, excessive chocolate and coffee consumption, and of course, the relentless improvement of our software, we're going to give our blog a rest for a week. In it's place, we're going to share a press release for our newest recruiting solution, Recruiting Suite – software that takes applicant tracking functions (ATS), and combines them with candidate tools, job listings, and content management to foster career communities.
Yes, we're totally bummed about putting a PR in our blog too, but we'll be back next week with a brand-new, fresh blog entry. In the meantime, thanks for reading!
---
Looking for a downloadable of our PR? Click here
Careerleaf announces the launch of Recruiting Suite – Beta

Careerleaf, an innovator in online hiring software, is thrilled to announce the upcoming launch of their latest product – Recruiting Suite. Currently in beta release, this suite of software tools promises to continue Careerleaf'slegacy of developing mobile-friendly solutions that are beautiful to look at and easy to use. The full product release date is October 1, 2015.

Careerleaf is best known for its SaaS (software as a service) job board solution and its host of tools designed to empower job seekers. Recruiting Suite delivers the same enhanced functionality, but catered to the other side of the hiring equation – the recruiter.

Afifa Siddiqui, co-founder and CEO of Careerleaf says, "With the continued input of the evolved internet user, online experiences have become seamless and pain free activities. Shopping, social networking and even dating sites have led the evolution to good user experiences. However, the recruiting process is still maddeningly antiquated, in large part due to the software being used. We set out to deliver a recruiting solution that would be as easy and enjoyable as buying music online, and we've realized that promise with Recruiting Suite".

Currently, Recruiting Suite is launching with clients who wish to access the beta version, with expected go live dates in early October. For other job board owners and recruiters, sites featuring Recruiting Suite's tools are deployed first-come, first-serve in our implementation pipeline. Please find us at sales[at]careerleaf[dot]com for specific timelines.

Since 2011, Careerleaf has been developing white-label SaaS solutions that make hiring easier. Their job board software is a leader in its category with customers on six continents, thanks in large part to its powerful tools for job seekers (including the award-winning TrackletTM). Designed for both corporate and agency recruiters, Careerleaf's latest offering – Recruiting Suite – is consistent with the company's portfolio of intuitive, gorgeous software made for a mobile-enabled world.

Contact information can be found here.

Details on Recruiting Suite can be found here.