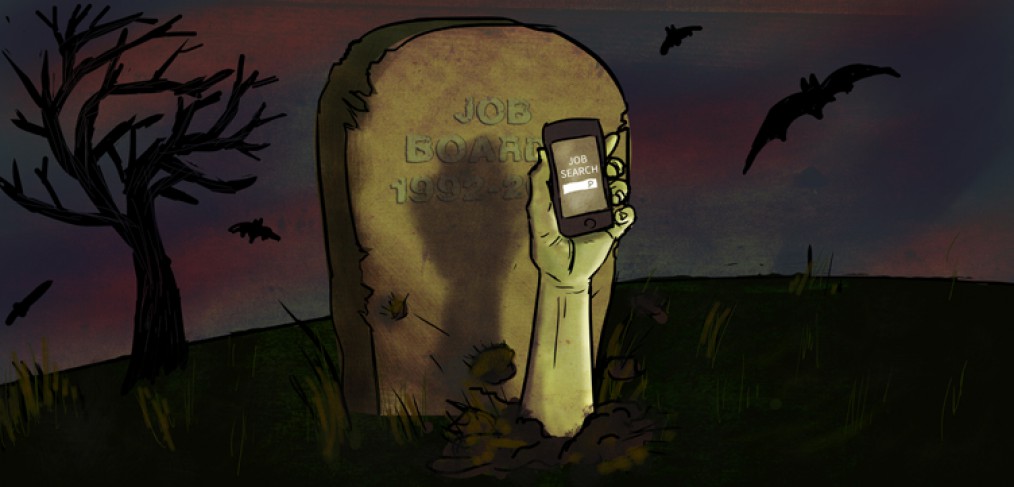 Editor's Note: This post was originally published on October 31st, 2014 and in addition to being appropriately Halloween-themed, it's still relevant today! We're posting it again with a few updates – let us know your experiences with "job boards are dead" rhetoric!
---
There's an ongoing narrative that crops up in the recruiting space that goes something like this: Job Boards are dying! Social media recruiting, that's the way of the future! Indeed is taking over the world, no room for others! LinkedIn is everything! Job boards are dead, dead, DEAD! (Does anyone else get that scene from Monty Python's Holy Grail running through their head when they hear this? "Bring out yer dead! Bring out yer dead!")
Everyone hears about job openings that don't get advertised. These jobs are therefore filled using referrals, personal networks, headhunting, proactive recruiting, etc, etc. There's also a lot of good evidence behind the value in employer branding and marketing to proactively attract candidates, so of course using things like social media becomes an important part of an overall recruiting strategy.
Read More

›