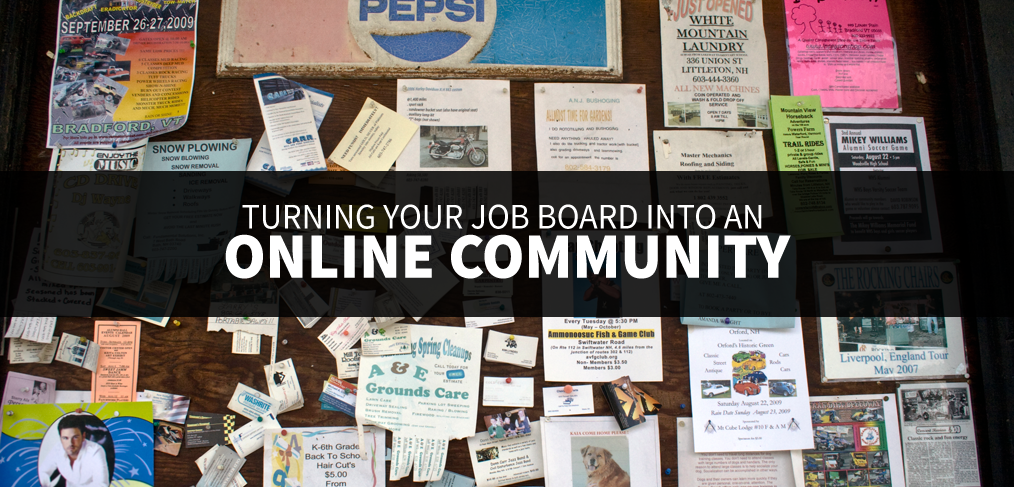 Job boards are a tricky business. They have two types of customers, and in many ways they aren't buying what you offer–they're buying what they have to offer each other.
As a job board owner, you are the facilitator, the venue through which they are able to find each other. You create and maintain a space that attracts both parties.
Despite evidence that job boards are a significantly big, if not the biggest, source of hires, many employers and recruiters don't always feel like they get their money's worth. They want quality applicants. If you're not attracting those applicants to your board, you're never going to make your recruiting customers happy.
I think it's important to draw lessons from outside of the job board/recruiting space, and job boards could benefit from viewing themselves more as online communities. Online community building tends to be about creating loyal, engaged, regular customers, as exemplified in this list Momentology.com compiled on brands who've done great brand-oriented community building.
Read More

›