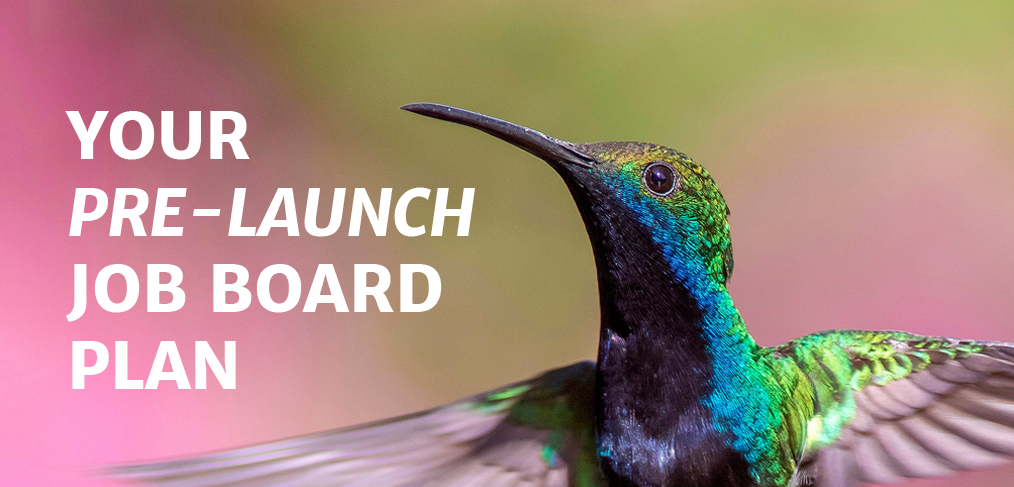 November 21, 2016
by Maddy
You want to start a job board, but you've asked yourself some tough questions and realize you may need to do some legwork before you're ready to go all in. Don't lose heart – Careerleaf's pre-launch plan for job boards should help you reach your goal.
If you decided you're not ready to launch yet – look at the reasons why and turn them into milestones along the path to starting a profitable job board business. The criteria you're using to judge whether or not you are ready likely involves four key areas: market research, candidates, employers, and branding.
Build a Candidate Following
To get employers to be your customers, you need to prove you can deliver the kind of candidates they want to hire. To do that, you need to establish a connection with the candidates you and your would-be customers want to attract. There are a lot of great, cheap ways you can start community-building before you launch your job board, including:
Social media:

share content, resources, and advice with the candidates you want to target. Take advantage of the hashtags, groups, lists, and search functions that social media platforms provide to discover and engage with the online community in your target industry. Interact with people and start providing value now.

Blogging

:

plant your flag and start creating your own valuable content and resources. You can also contribute content to other industry blogs to expose your brand to wider audiences in your market.

Start a Group or Mailing List:

you might already be in the habit of finding and sharing amazing jobs within your space – why not start a social media group or mailing list to share them with subscribers? This is especially valuable, because people who have opted in to this service are more likely to want to use the amazing job board you're going to launch.
Read More

›