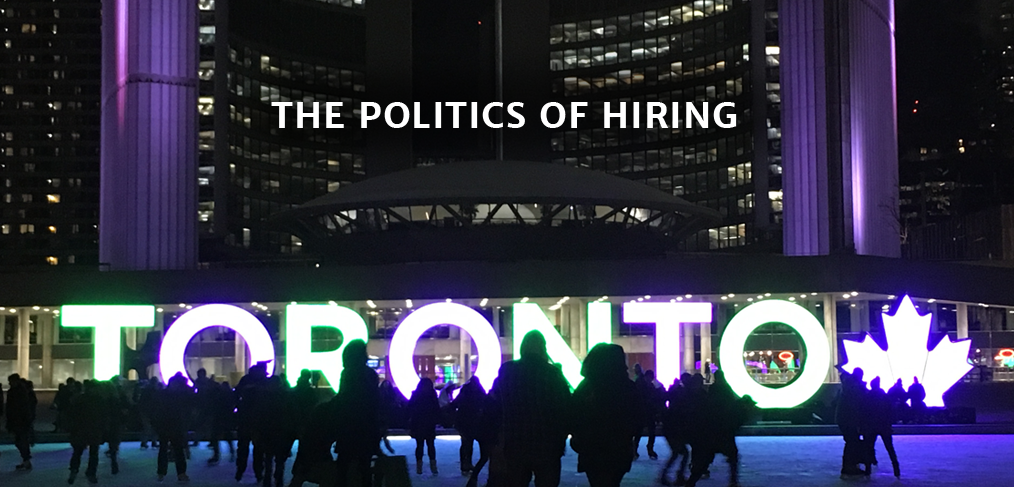 February 6, 2017
by Maddy
Some people don't like talking about politics. (I do, but I also like pineapple on pizza, but I'm told that is also controversial.)
Right now it's hard to avoid news headlines proclaiming all sorts of things about jobs, trade, and the economy. The new U.S. president has been the cause of much of it, and the recruiting and technology industries are particularly impacted by his recent executive order and how it affects immigrants, refugees, and foreign workers.
Last Monday I was heartened to see Betakit – a website dedicated to startups and technology in Canada – had published a page titled, An Open Letter From the Canadian Tech Community: Diversity is Our Strength.
The letter is signed by Canadians working in tech and illustrates some of the reasons why the president's policy affects that industry:
Many Canadian tech entrepreneurs are immigrants, are the children of immigrants, employ and have been employed by immigrants.

As connected economies, decisions by the United States can directly impact every business north of the border. The recently signed Executive Order to block entry of citizens from seven countries has already impacted several in our community. As a community, we are all affected.
In a similar vein, Vanity Fair's Maya Kosoff talks about how some Silicon Valley leaders are reacting:
Read More

›