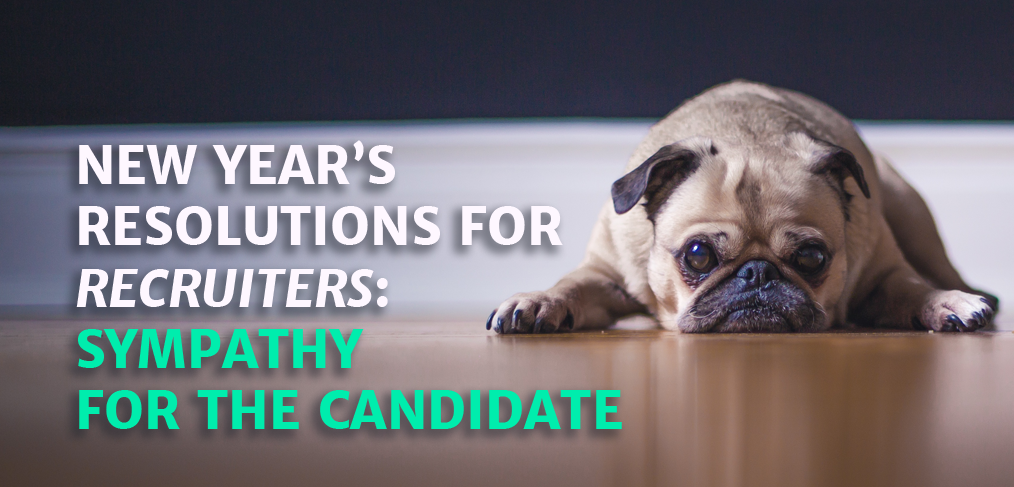 If you've ever been unemployed, underemployed, or even an employed-but-active job seeker in the past decade, you know a certain kind of pain. Heck, even those passive job seekers who entertain the courtship of a recruiter know the feeling.
They say it's a candidate's market out there right now, especially for highly skilled and specialized workers, and yet, they suffer the same poor candidate experiences as those young and unskilled workers just joining the workforce. (Not that anybody deserves such treatment – you may also want to hire that young and unskilled person when they gain more skills and experience.)
When you're on the other side of the fence as a recruiter or employer, it's easy to get bogged down in your own processes and difficulties, and neglect to sympathize with job seekers who don't have the benefit of your point of view.
To refresh your memory, the average job search goes something like this:
After a lot of searching, you find a cool job post and think it's a great opportunity that you're qualified for and would enjoy. Maybe it'll change your life!

You carefully craft a cover letter, update or tweak your resume to suit, and hit "apply".

Then you click "apply", and wind up in an Applicant Tracking System that makes some of your previous work feel repetitive. You fill out your contact info again and copy and paste the content of your resume and cover letter into a plain text format.

You might have to re-enter your education or work history with names and dates, and at the end, answer a few screening questions about diversity, your qualifications, or your legal working status.

Those last few questions tacked onto the end are probably designed to knock you out of the application process if you don't answer the right way, giving you a sinking feeling as you hit the "submit" button.

The whole rigamarole is sometimes followed by an email confirmation of receiving your application, but most often it's silence.

Lots of silence.

Lather, rinse, repeat.
Read More

›