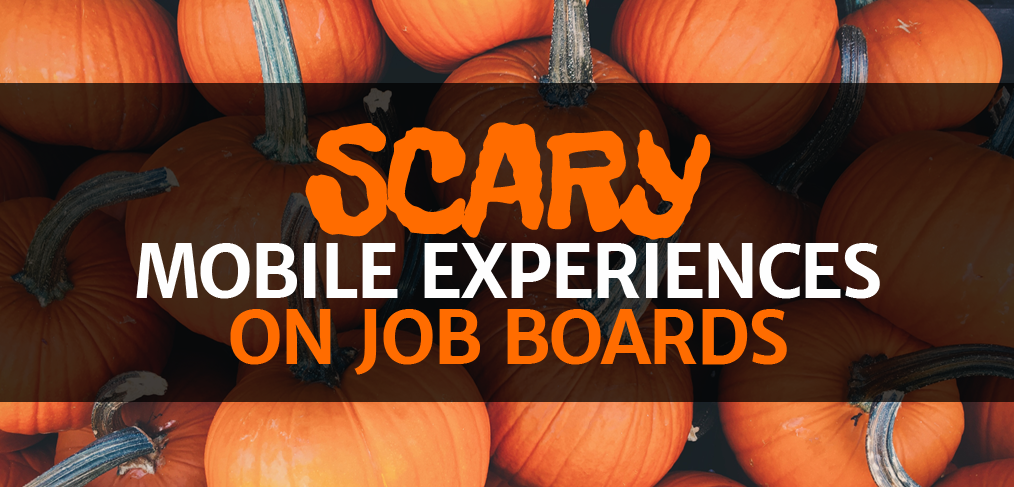 We're one week away from Halloween, and I'm thinking about all things spooky and scary, including what's frightening on a job board – bad mobile experiences.
I know, I know.
You know that job seekers search and browse jobs on their mobile devices. We've talked about it a lot here on the Careerleaf blog, and you'd have to have your head in the sand not to notice how many people use their mobile devices for just about everything.
But the reality of it, and how job boards are facing up to it, can be a frightening prospect. Below are a couple (anonymous) examples of what job search can be like on a phone.
Classic Old School
This job board features a still-functional older design, but it's intended only for desktops/laptops, and becomes unreadable on mobile without excessive zooming and scrolling. The point of registration for the job seeker isn't any easier for the mobile user.
Read More

›