Take Control and Run the Job Board You've Always Wanted

Careerleaf Job Board Software

Learn More Demo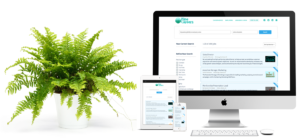 We power the technology behind leading job boards and recruiting platforms. With Careerleaf job board software, you can:
Generate Revenue

 through multiple channels

Help employers 

Find Great Talent

 with effective tools

Give job seekers a great, 

Mobile-Friendly Experience
Market and Promote

 your products and services

Own Your Data

, and white label with 

Your Brand
Who We Help
There are many types of businesses and organizations who need a robust and flexible job board to facilitate connections between job seekers and opportunities, and employers with talent. Careerleaf job board software is able to serve a variety of clients including established job boards, membership-based associations, nonprofits, publishers, recruiting companies, cities and municipal regions, chambers of commerce, and educational institutions.
What People Are Saying
"What we liked: The Tracklet ™ tool will automatically fill in certain job applications What we didn't like: Nothing"
Regional Recruiting Platform Owner
"When we came across Careerleaf, we were instantly seduced by the visuals and basic yet powerful user journeys."
Association Job Board Owner
"Working with Careerleaf has made running our job board seamless and helped us significantly increase our job board revenue."
"Careerleaf is always on top of the latest advancements of job boards."
Regional Recruiting Platform Owner
"Loved as well the quality of exchanges we had with the team, especially Jonathan, it is always a pleasure to have the ability to speak about high-level stuff"
Association Job Board Owner
"Once we got set up, the board has pretty much run itself."
"Careerleaf has helped make it easier for me to market my job board and generate traffic with my blog, especially since it's all mobile-friendly."
"It was time someone came up with some streamlined ATS functionalities and lean, user engaging visuals assuring fast user adoption... on both sides of the job board!"
"Careerleaf is a great portal for managing your job hunt."
"The difference between what I used before and switching to Careerleaf is night and day. I can sleep better at night knowing our job board is in good hands and everything is functioning correctly."
Careerleaf Job Board Solutions
Meet the Future with Confidence
Careerleaf's job board software delivers a beautiful and practical user experience for job seekers, employers, recruiters, and job board managers. Our evolving technology model allows us to adapt to change and meet new needs as they appear, so you can focus on your core business. And we do it all on clean, mobile-responsive designs.
About Careerleaf
Talk to Careerleaf
If you're ready to grow your job board with the help of Careerleaf as your technology partner, get in touch. You can request more information, access a demo, or have us call you for a quick chat.